ABOUT OUR INN
Biltmore Village Inn was opened in September, 2001 with all intentions of preserving the home's history and creating an elegant atmosphere for all visitors to enjoy. The Bed and Breakfast went through an ownership change in 2007 and was completely redecorated to resemble a traditional Victorian home. With 7 gorgeously decorated guest rooms, 3 acres of beautifully landscaped grounds, delicious cuisine, true mountain views and gracious hospitality, our Bed and Breakfast is one-of-a-kind. We take pride in providing you with a memorable experience each time you visit and stay committed to looking for any way in which we can improve.
Listed on the National Register of Historic Places, The Samuel Harrison Reed House (aka Biltmore Village Inn), is rich in history.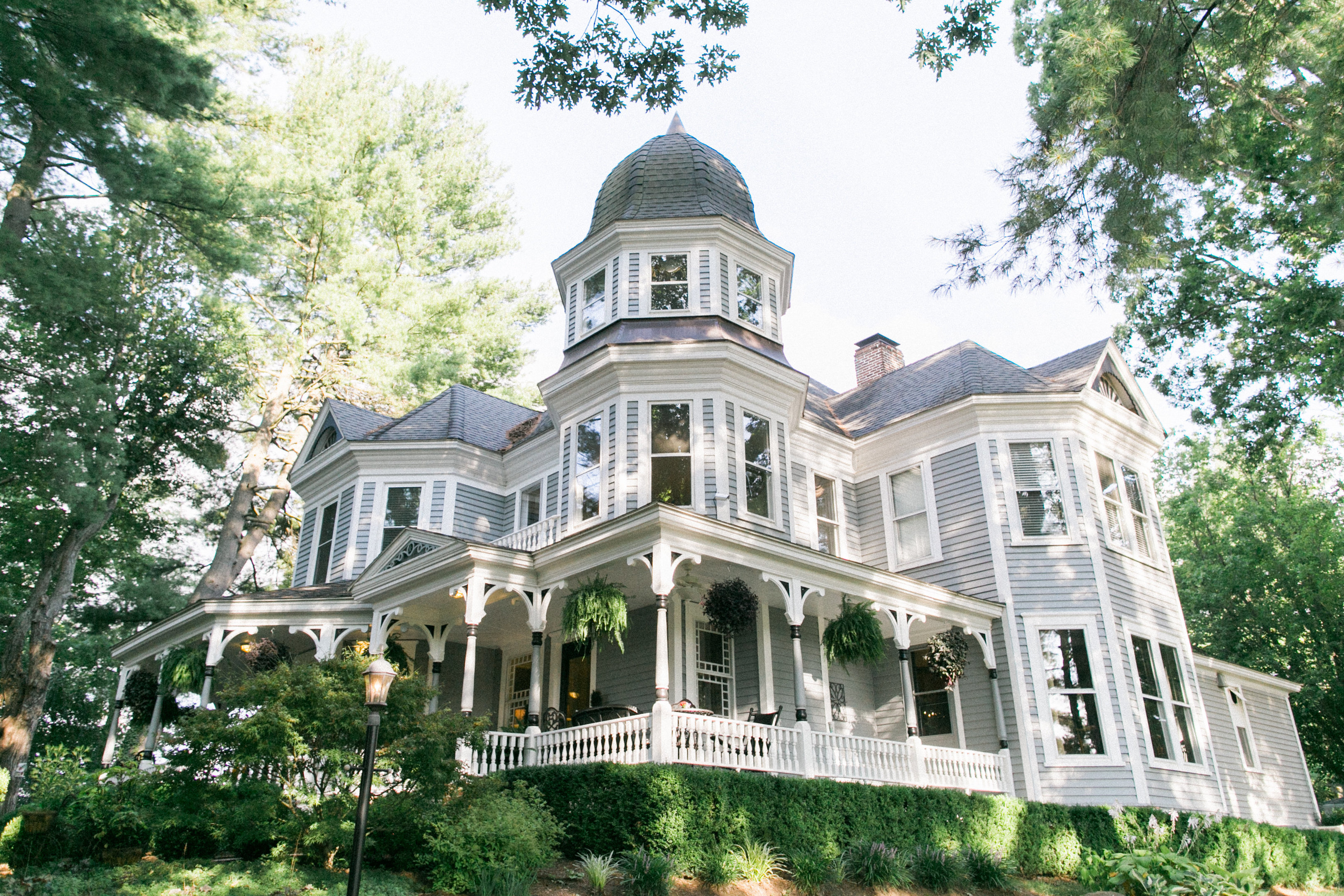 OUR LOCATION
Our Inn sits atop Reed hill, which demands panoramic mountain views. Sip your morning coffee on one of our several rocking chairs while watching the smoke rise from the mountains or enjoy a warm fire from our outdoor pit while sipping wine. Our location is known for its peacefulness and centrality to everything else. Not only are you staying in a beautiful Bed and Breakfast, but you're in a very central location to all major attractions. We are located a short 10 minute walk from Historic Biltmore Village (loaded with great restaurants and shops), 3 blocks from the Biltmore Estate entrance and 2 miles from downtown Asheville and the Blue Ridge Parkway. Stay with us for the atmosphere and location.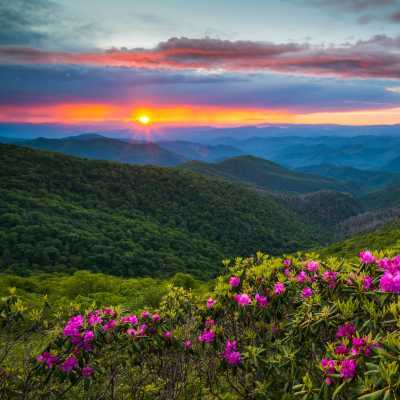 DIRECTIONS
FROM I-40 TAKE EXIT 50 OR EXIT 50B
Both say "Biltmore Estate". Go north for approximately a quarter of a mile, and look for Baymont Suites and Howard Johnson on your right. Take the small street in between (Irwin) and follow it to Dodge St (you'll see a sign for our Inn). Take a left on Dodge St, and an immediate right up our narrow driveway.
EXPLORE
Built in the late 1890's as a classic planned community at the entrance to George Vanderbilt's Biltmore Estate in Asheville, North Carolina, Historic Biltmore Village today is truly one of the South's most unique touring and shopping environments. Because of its history, its range of unique independent, locally-owned retailers, and its fine restaurants, Historic Biltmore Village has an international reputation.
It's the way shopping used to be – relaxed and enjoyable with top quality merchandise at realistic prices and wonderful customer service. Enjoy quaint tree-lined streets, brick sidewalks, open air dining, original historic houses from the 1900's, all combined with amazing collections of one-of-a-kind merchandise of true quality and value.
PLENTY OF FREE PARKING is available on the streets of Biltmore Village. Also, public parking is located underneath the retail stores at 10 Brook Street, entrance next to Chico's.