Welcome to Biltmore Village Inn
The closest of Asheville's bed and breakfast inns to the Biltmore Estate. The Biltmore Village Inn is located on top of Reed Hill, above Biltmore Village. You can see why Samuel Reed, George Vanderbilt's lawyer, situated his mansion here in 1892 after he sold Mr. Vanderbilt the land for Biltmore Village. It commanded a 360-degree view of the mountains, and overlooked the Village and the Swannanoa River valley.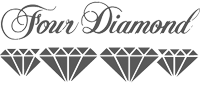 Stay With Us
All of our guest rooms offer something unique and are individually designed with comfort and luxury in mind. Whether you're looking for a romantic or friendly getaway, our rooms are perfect for all occasions. To find out more about our rates, check-in procedures, and payment options, as well as our rules about pets and children, please visit our policies page. Also don't forget to read about the food and drink offered at our Inn.
Book Now
Where to find us
We are located at 119 Dodge St. Asheville, North Carolina 28803
Sign Up Today
Subscribe to our newsletter and be the first to learn about our seasonal promotions and special deals.
By clicking "Sign Up" I agree to the Terms of Service.
TripAdvisor Reviews
The Biltmore Village Inn is a top rated Bed and Breakfast in Asheville
View Reviews