Welcome to Biltmore Village Inn
THE CLOSEST BED AND BREAKFAST TO BILTMORE ESTATE!
Biltmore Village Inn is located on top of Reed Hill, above Biltmore Village. You can see why Samuel Reed, George Vanderbilt's private attorney, situated his mansion here in 1892 after he sold Mr. Vanderbilt the land that is now Biltmore Village. It commanded a 360-degree view of the mountains, and overlooked the Village and the Swannanoa River valley.
Treat yourself or loved one to a luxurious and award winning bed and breakfast experience by choosing our Inn.
Gift certificates are available.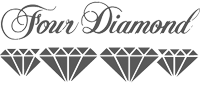 Let Us Pamper You
We believe hospitality is a relationship between a host and their guest and because of this we treat each visitor like family. Locals call us a genuine "hidden gem" because of our location and mountain views. Tucked away on a hill overlooking the Swannanoa river valley and mountain range, this 100 + year old Queen Anne Victorian home was built to be shared. We welcome you to let us pamper you in true four-diamond bed and breakfast fashion.



Book Now
Where to find us
We are located at 119 Dodge St. Asheville, North Carolina 28803
Sign Up Today
Subscribe to our newsletter and be the first to learn about our seasonal promotions and special deals. We send about 3-4 emails per year.
By clicking "Sign Up" I agree to the Terms of Service.
TripAdvisor Reviews
The Biltmore Village Inn is a top rated Bed and Breakfast in Asheville
View Reviews