ABOUT OUR INN
Learn the History and Ownership of the Biltmore Village Inn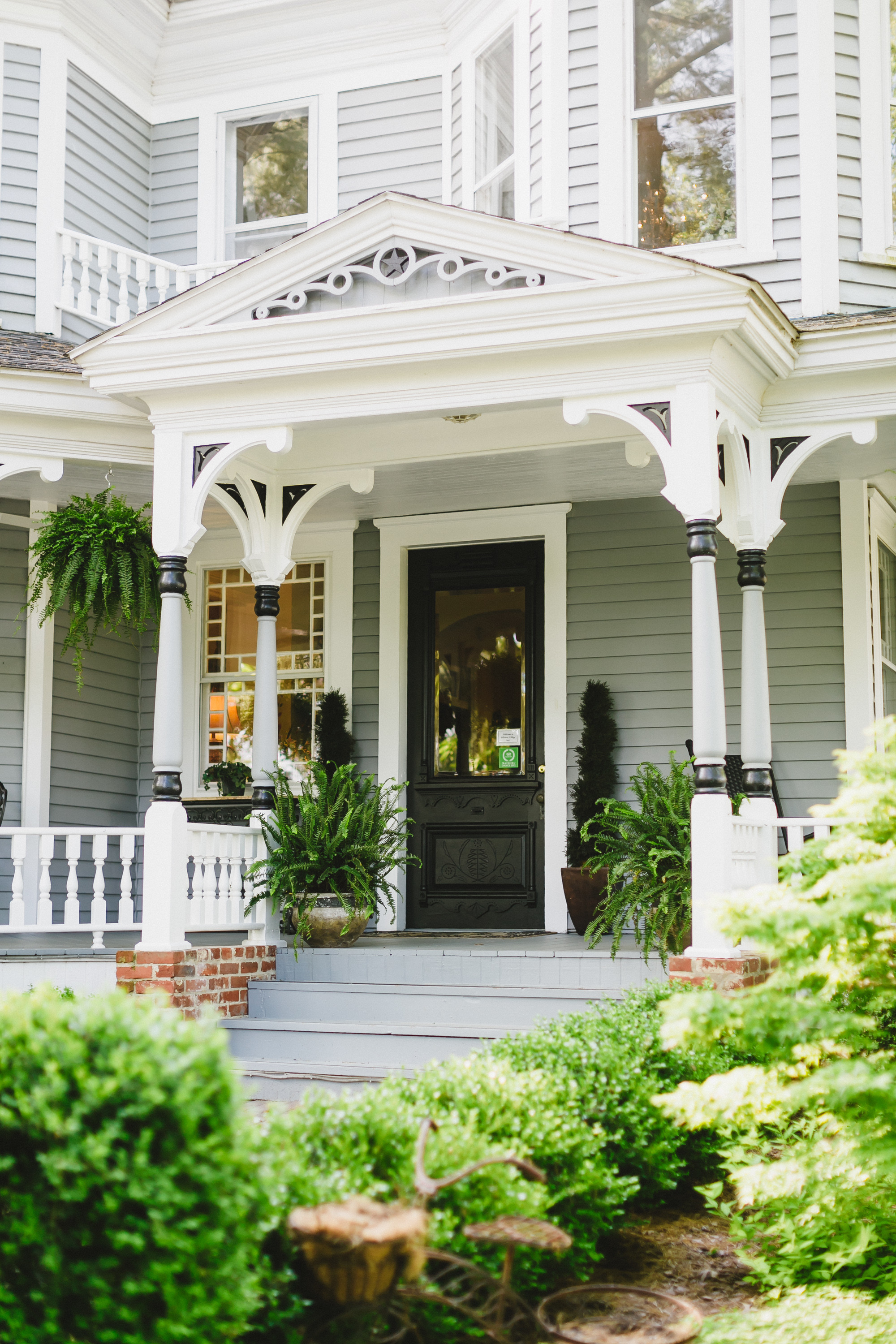 Present day
The Biltmore Village Inn has been in operation for 15 years. We feel honored to operate a bed & breakfast out of such a beautiful and historic home. At the Biltmore Village Inn, we are committed to preserving the history and atmosphere of the property while providing each guest with the highest modern hospitality and luxury possible. We start by greeting each visitor like a member of our family and giving them a personal tour of the property. We strongly encourage guests to enjoy our evening social hour, where you'll have the chance to interact with fellow guests, learn about Asheville, or enjoy a glass of wine by our fire pit or on the wrap around porch.
---
A Step Back in Time
The Biltmore Village Inn was once the home of Samuel Reed, George Vanderbilt's private attorney. Almost 150 years ago, Samuel Reed and his father Joseph Reed decided to build a beautiful Queen Anne Victorian atop a hill overlooking Asheville, the Blue Ridge Mountains, and Swannanoa River Valley. The home was built in 1892 for Mr. Reed, his wife, and their children. The Biltmore Village Inn is charming architectural gem, an important piece of Asheville history, and now, a fully functioning bed & breakfast welcoming guests from around the world.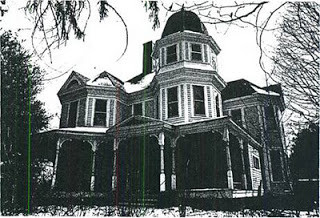 MEET THE BVI STAFF
Southern hospitality in Victorian style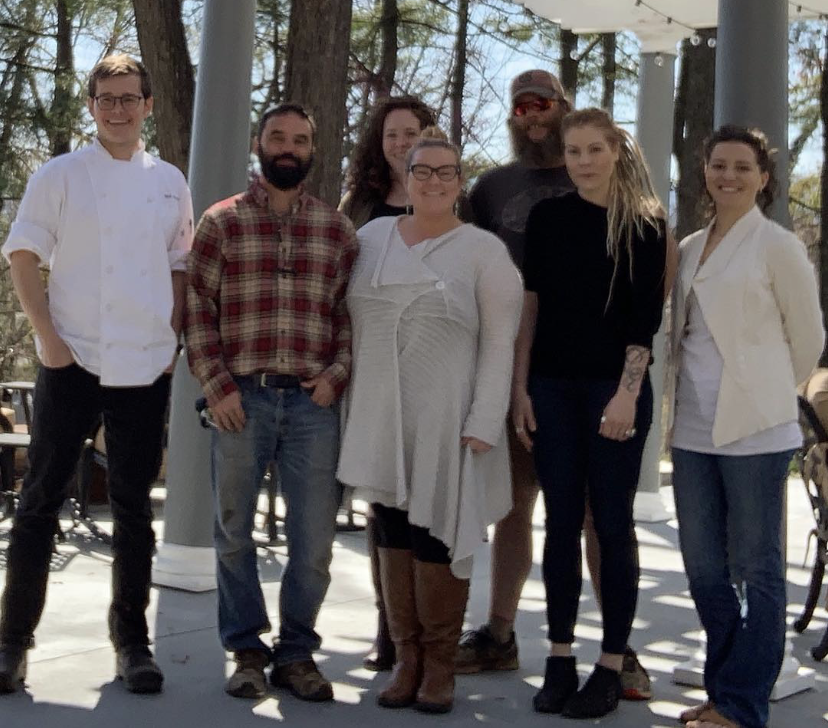 Meet the fun, friendly, and knowledgeable staff at the Biltmore Village Inn, here to make your stay in Asheville as worthwhile as possible.
Monica Hampton: General Manager & Event Coordinator
Monica Hampton manages every detail of the Biltmore Village Inn. Before working at the BVI, she earned a degree in Anthropology and spent many years teaching history. Perhaps because of this background, Monica is committed to preserving the history of this beautiful home and strives to give each guest a memorable, unique experience of both the property and of Asheville. Monica feels a deep connection to the Asheville region and understands what makes this place unique. Her passion for hospitality, her interest in history, and her welcoming and friendly attitude make Monica a truly excellent General Manager. She is even publishing a book about the history of the Biltmore Village Inn soon, so keep an eye out!

Monica also serves as the BVI wedding coordinator, so she knows just how to plan the perfect wedding celebration. From the moment you speak with her, Monica will put you at ease with her joy for and knowledge of the wedding planning process. As your venue coordinator, Monica will personally take care of all venue-related needs. She has hand picked each vendor included in our packages and works closely with them at every stage of planning process. Monica will also be your coordinator on the big day, ensuring that everything goes smoothly and without a hitch. In Monica's hands, you can feel confident that you will have the wedding of your dreams.

"I wake up every morning excited to come to work. How many people can say that about their job? Hospitality is so much more fun than the service industry. Having the chance to meet people from different parts of the world and introducing them to a new region and culture is very important. The Asheville community is very welcoming and accepting of all different types of people. We like to encourage our visitors to shop local and experience what Asheville has to offer."
Eleanor Gibert: Hospitality Manager
As our Hospitality Manager, Eleanor is in charge of welcoming guests, helping them plan all aspects of their trip, and ensuring they have everything they need during their stay.
"The best part of my job is the people! From the moment I walk in the door and say good morning, until I say goodbye when people head out for a dinner reservation, my day centers around helping people enjoy everything Asheville has to offer. Whether they travel from two hours away or across the globe, people come to Asheville for a variety of reasons, and I get to help make sure they make the most of their experience. When you love your job, no day ever really feels like work!"
Housekeeping Manager Kimberly Peck
We have nicknamed Kim "Kimpossible" for all the truly amazing work she does here at BVI. As the Housekeeping Manager, Kim oversees the entire housekeeping department and keeps our home sparkly clean. Thanks to her, BVI is immaculate and proudly maintains its 4 Diamond Rating.
"Cleaning is therapeutic for me and I love resetting the house back to pristine condition each day. My favorite part of my job is freshening up our rooms when guests are out for the day and having them come back to the Inn to a clean space."
BREAKFAST
Chef Prepared Breakfast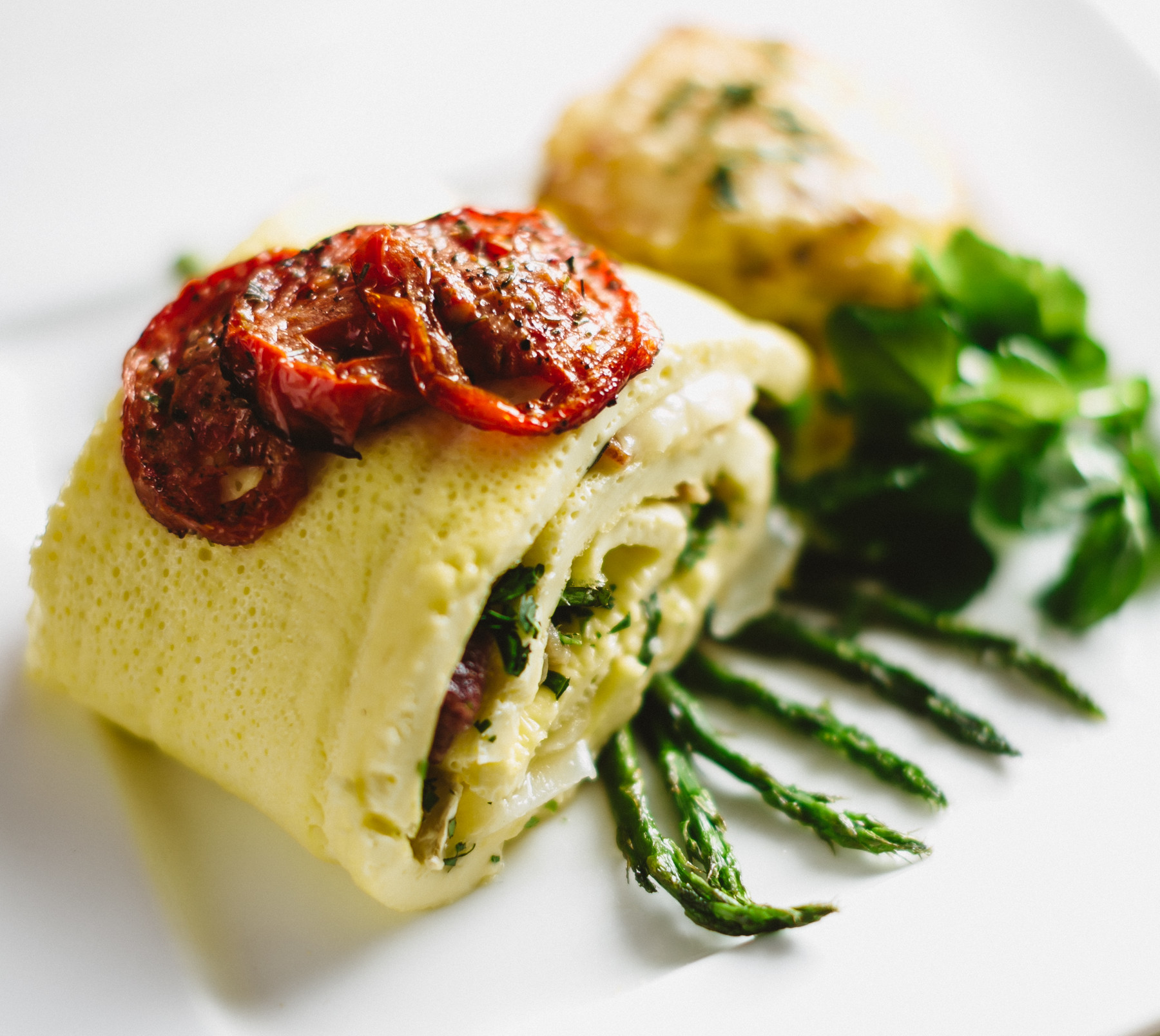 Join us for breakfast
At Biltmore Village Inn, you will start each day off with a delicious, two course breakfast. We strive to go beyond the typical bed & breakfast offerings to serve you tasty seasonal meals with playful twists. From Dutch baby pancakes with freshly made apple butter to house-cured salmon with truffle emulsion, we guarantee that your breakfast will be a unique and satisfying experience. Since it does happen to be our specialty, we hope to start your day off with a wonderful breakfast experience.


Breakfast is served at 9:00 am either in our beautifully decorated dining room or outside on the pleasant wrap-around porch. We offer a selection of self-serve herbal and black teas, locally roasted coffee from Dynamite Roasting Company, hot chocolate, and a variety of fruit juices. Take a look at the sample menus we have included on this page to get a taste of some of the mouthwatering meals we offer our guests.
We accommodate your food allergies
We do our best to accommodate food allergies and dietary preferences. To limit food waste, all requests for substitutions due to food allergies or dietary restrictions must be made at the time your reservation is confirmed so that we may try to accommodate you. Because bed and breakfasts do not operate like a restaurant, we're not able to accommodate last minute requests.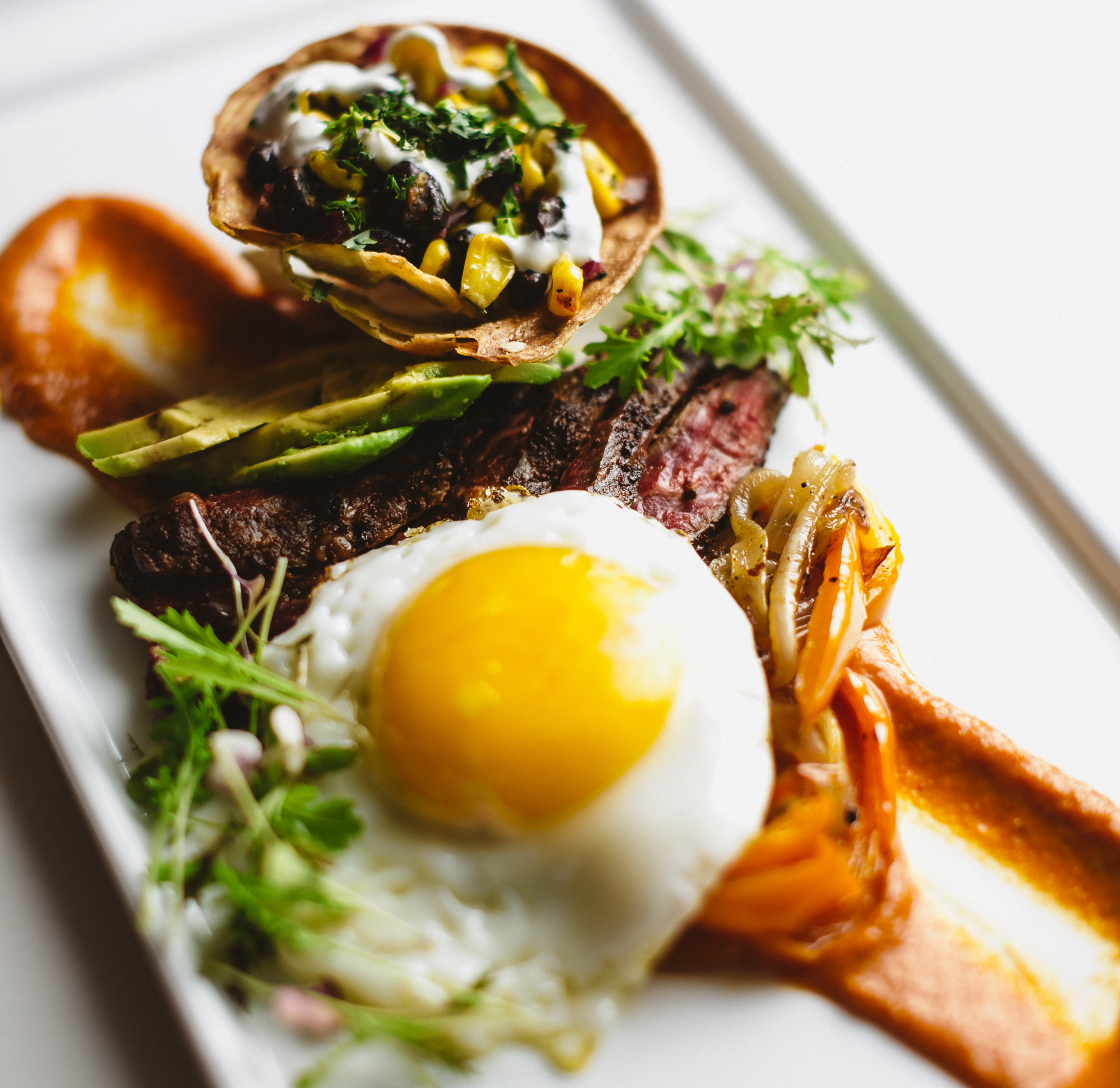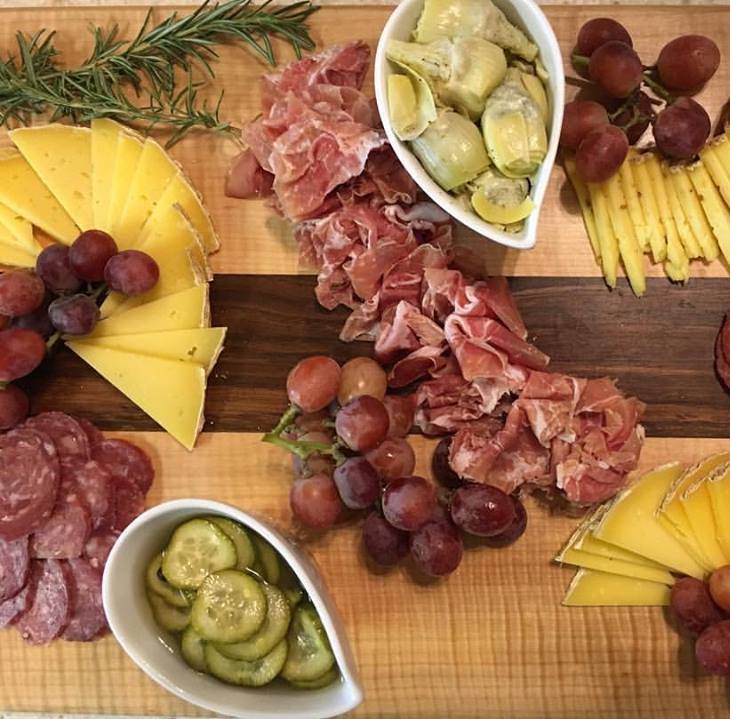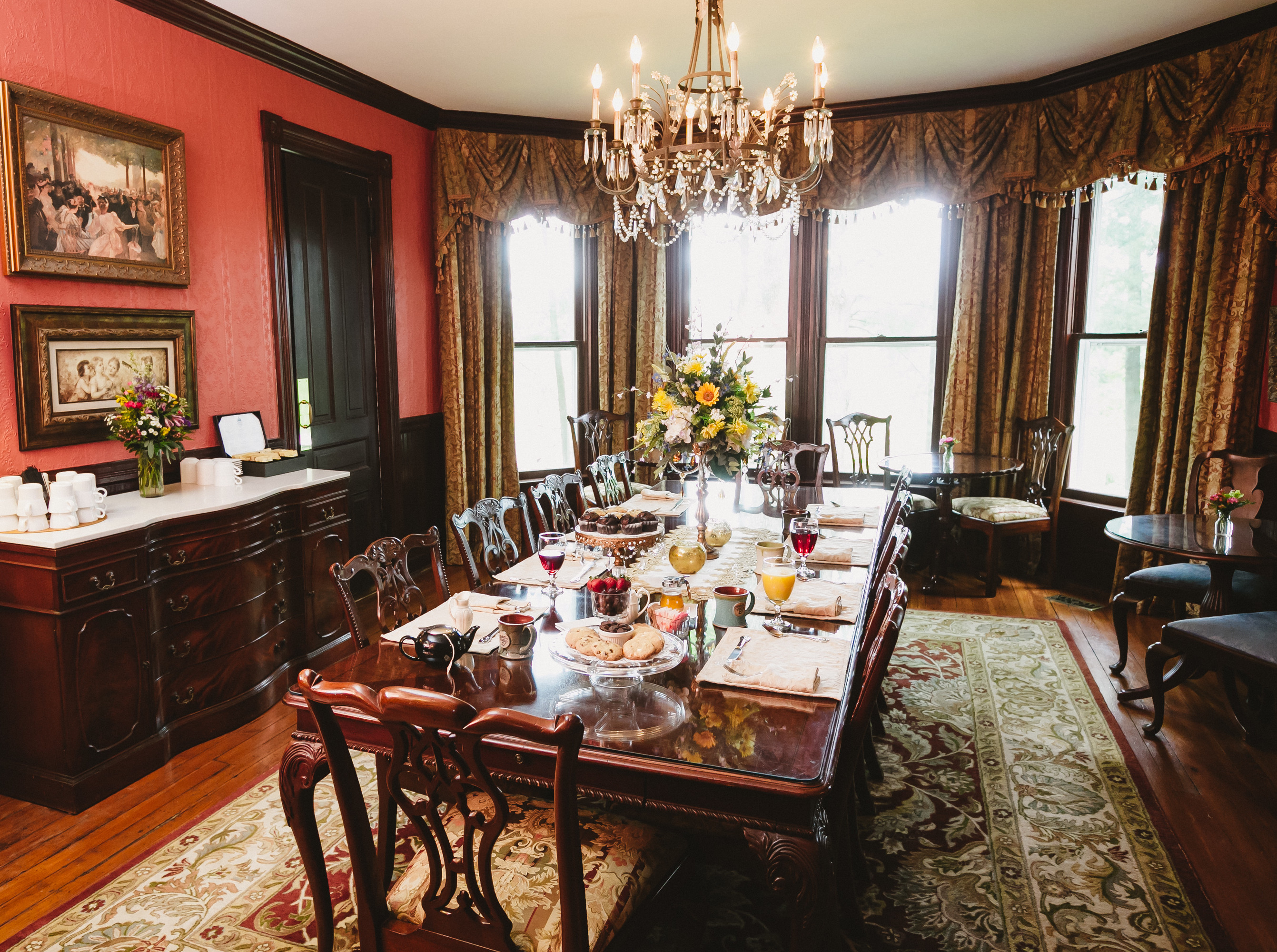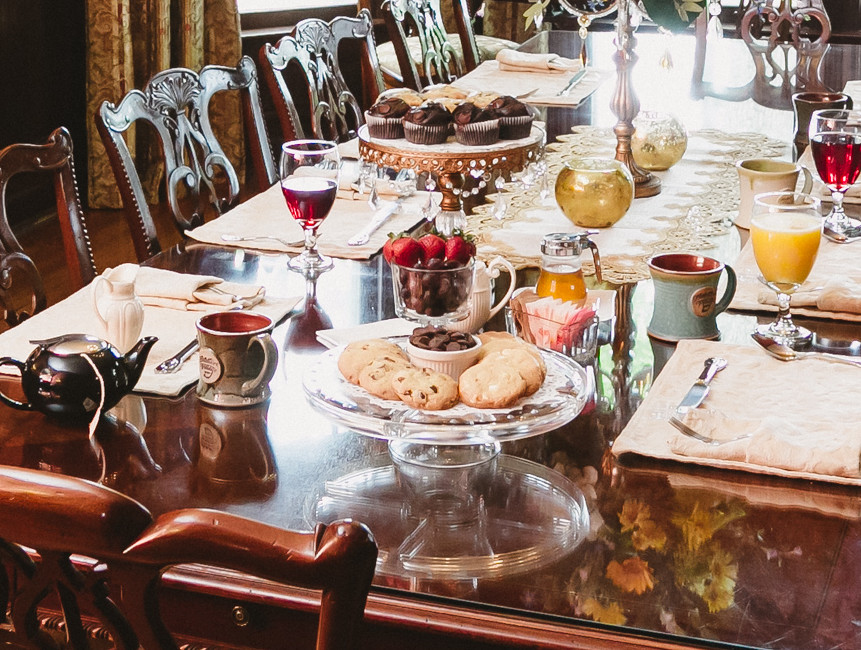 Meet Chef Ted


"I'm so excited to share my love of food with you!"
Sample Menu
Monday
- Plum crepes
- Fall breakfast skillet
Tuesday
- Baked pumpkin oatmeal with maple cream sauce
- Roasted tomato, mozzarella & spinach strata with chicken sausage
Wednesday
- Portuguese custard tart
- Scotch egg with romesco sauce and mixed green salad
Thursday
- Pear & cherry clafoutis
- Southern benedict
Friday
- Whipped fruit parfait
- Sweet potato waffle, chorizo with red eye gravy
Saturday
- Baked apples, dates & walnuts
- Sausage & sweet pepper quiche
Sunday
- Carrot pancakes
- Corned beef benedict
Menu is subject to seasonal availability and some items may be substituted. Consuming raw or undercooked meats, poultry, seafood, shellfish, or eggs may increase your risk of foodborne illness. Please let us know at the time of booking if you prefer your eggs cooked overhard.
OUR LOCATION
You can't beat the location of the Biltmore Village Inn. Not only do we sit atop beautiful Reed Hill overlooking scenic valleys and breathtaking mountain ranges, but we are close to everything! The Biltmore Village Inn is centrally located near many of the region's major attractions.
10 minute walk from Biltmore Village and it's great shops,dining options, and history
3 blocks from the entrance to the famous Biltmore Estate
2 miles from downtown Asheville and the Blue Ridge Parkway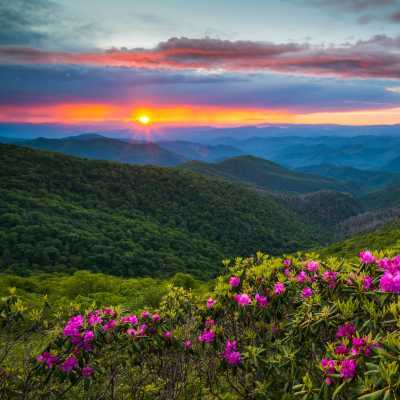 DIRECTIONS
FROM I-40 TAKE EXIT 50 OR EXIT 50B
Both say "Biltmore Estate". Go north for approximately a quarter of a mile, and look for Baymont Suites and Howard Johnson on your right. Take the small street in between (Irwin) and follow it to Dodge St (you'll see a sign for our Inn). Take a left on Dodge St, and an immediate right up our narrow driveway.
BILTMORE VILLAGE
Built in the late 1890's as a classic planned community at the entrance to George Vanderbilt's Biltmore Estate, the historic Biltmore Village is truly one of the South's most unique touring and shopping environments. Because of its history, fine restaurant, and range of unique, locally-owned retailers, historic Biltmore Village has an international reputation.
It's the way shopping used to be: relaxed and enjoyable, with top quality merchandise, realistic prices, and wonderful customer service. Enjoy quaint tree-lined streets, brick sidewalks, open air dining, and original historic houses from the 1900's, all combined with amazing collections of one-of-a-kind merchandise of true quality and value.
PLENTY OF FREE PARKING is available on the streets of Biltmore Village. Also, public parking is located underneath the retail stores at 10 Brook Street, entrance next to Chico's.