ABOUT OUR INN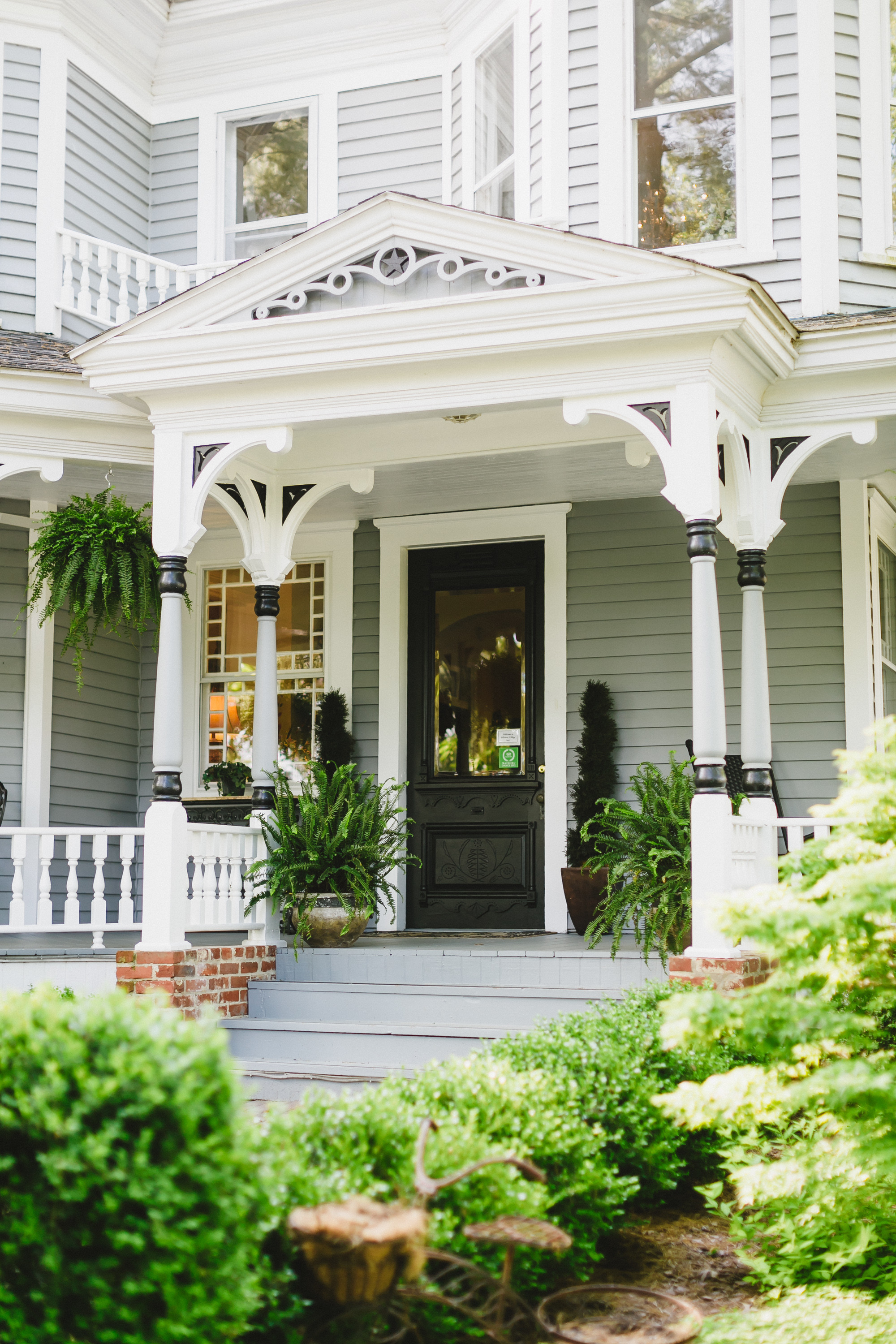 Present day
Biltmore Village Inn began welcoming guests fifteen years ago with the intent to preserve the home's historic character while creating a welcoming yet luxurious atmosphere for all guests. We start by greeting each visitor like family with a personal tour and orientation to its amenities. We encourage guests to enjoy our evening social hour where you'll have the chance to interact with fellow guests, learn about things to do in Asheville, play a game of cornhole or enjoy a glass of wine by our fire pit or wrap around porch.
A step back in time
One hundred and twenty-four years ago, Samuel Reed and his father, Joseph Reed, decided to build their family home atop a hill overlooking the Swannanoa and French Broad river valley. Independently wealthy and rich with land ownership, the Reed's were well known in this region. Listed on the National Register of Historic Places, The Samuel Harrison Reed House is rich in history. The home was built in 1892 for Mr. Reed, his wife and their children and is a beautiful example of classic Queen Anne Victorian architecture.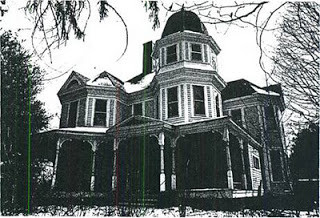 MEET THE BVI STAFF
Southern hospitality in Victorian style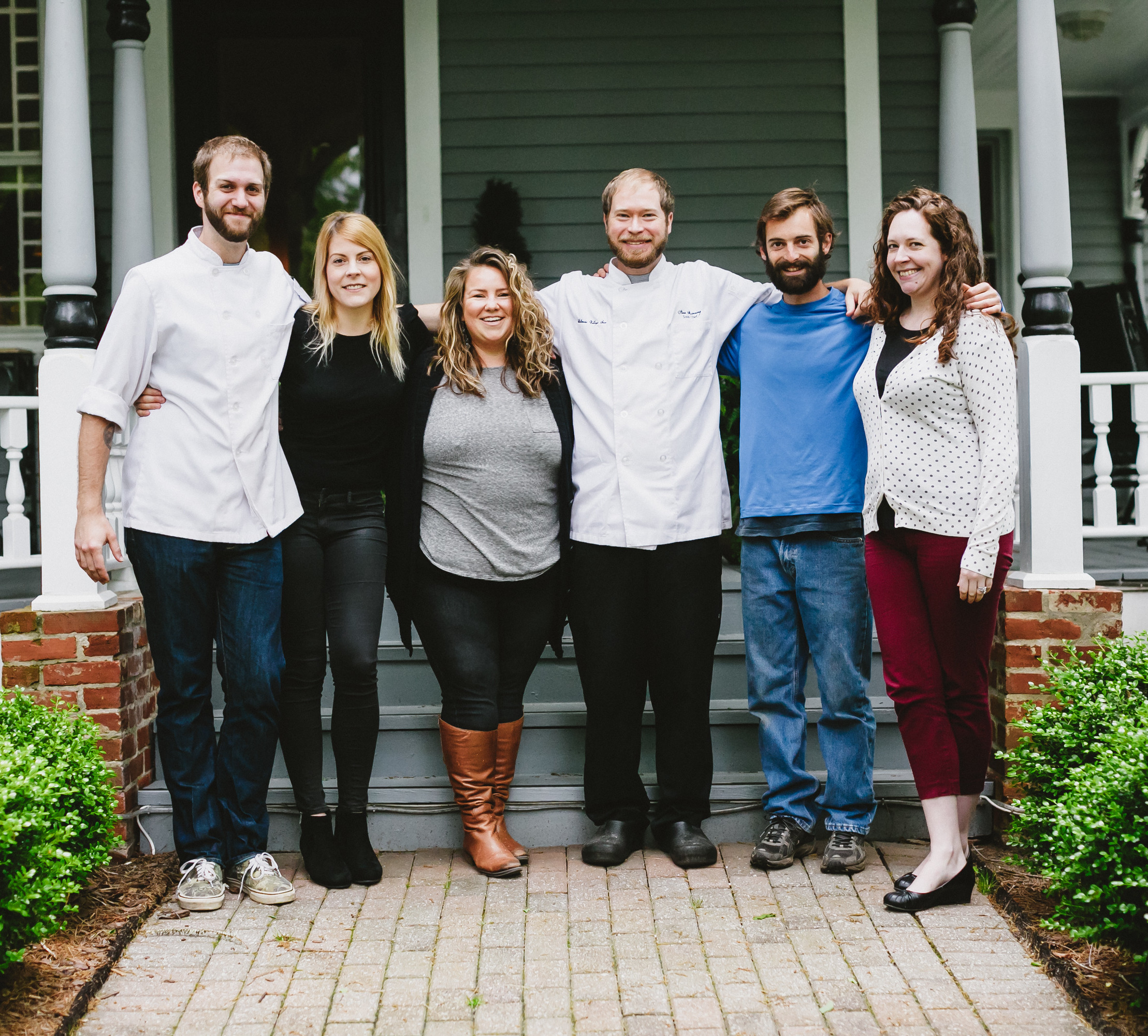 We're a friendly and fun bunch of folks and can't wait to help make your visit to Asheville unique and pleasant.
General Manager & Event Coordinator Monica Hampton
Monica has been managing every detail of BVI for five years. With a degree in Anthropology and having taught US History, she understands the importance of knowing what makes guests happy and the historical preservation of the home. Be on the lookout for her short history book of the home soon! "I wake up every morning excited to come to work. How many people can say that about their job? Hospitality is so much more than just the service industry. Having the chance to meet people from different parts of the world and introducing them to a new region and culture is very important. The Asheville community is very welcoming and accepting of all different types of people and we like to encourage our visitors to shop local and experience what we have to offer! We are a group of lucky people being able to work in such a beautiful and relaxed atmosphere. I like to make sure each employee knows how important they are and in turn, they make sure our guests know how important they are! I can't wait to welcome you."
Hospitality Manager Eleanor Gibert
Eleanor has been welcoming guests and making sure they have everything they need before their visit for seven months.
Housekeeping Manager Kimberly Peck
Kimpossible began keeping the Inn immaculate nearly four years ago. She completely transformed the housekeeping department and keeps our four-diamond rating sparkly clean! "Cleaning is therapeutic for me and I love resetting the house back to pristine condition each day. My favorite part of my job is freshening up our rooms when guests are out for the day and having them come back to the Inn to a clean space."
OUR LOCATION
Our Inn sits atop Reed hill, which demands panoramic mountain views. Sip your morning coffee on one of our several rocking chairs while watching the smoke rise from the mountains or enjoy a warm fire from our outdoor pit while sipping wine. Our location is known for its peacefulness and centrality to everything else. Not only are you staying in a beautiful Bed and Breakfast, but you're in a very central location to all major attractions. We are located a short 10 minute walk from Historic Biltmore Village (loaded with great restaurants and shops), 3 blocks from the Biltmore Estate entrance and 2 miles from downtown Asheville and the Blue Ridge Parkway. Stay with us for the atmosphere and location.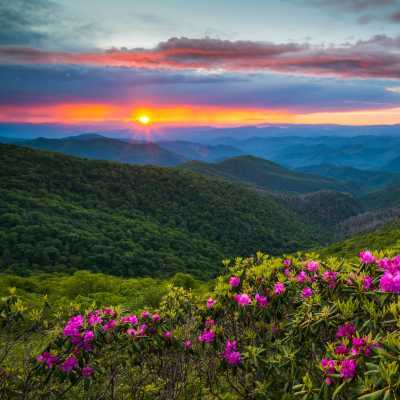 DIRECTIONS
FROM I-40 TAKE EXIT 50 OR EXIT 50B
Both say "Biltmore Estate". Go north for approximately a quarter of a mile, and look for Baymont Suites and Howard Johnson on your right. Take the small street in between (Irwin) and follow it to Dodge St (you'll see a sign for our Inn). Take a left on Dodge St, and an immediate right up our narrow driveway.
EXPLORE
Built in the late 1890's as a classic planned community at the entrance to George Vanderbilt's Biltmore Estate in Asheville, North Carolina, Historic Biltmore Village today is truly one of the South's most unique touring and shopping environments. Because of its history, its range of unique independent, locally-owned retailers, and its fine restaurants, Historic Biltmore Village has an international reputation.
It's the way shopping used to be – relaxed and enjoyable with top quality merchandise at realistic prices and wonderful customer service. Enjoy quaint tree-lined streets, brick sidewalks, open air dining, original historic houses from the 1900's, all combined with amazing collections of one-of-a-kind merchandise of true quality and value.
PLENTY OF FREE PARKING is available on the streets of Biltmore Village. Also, public parking is located underneath the retail stores at 10 Brook Street, entrance next to Chico's.